USB4 Gen3x2 40Gbps 240W 48V 5A Cable
Product Detail
Product Tags
Material: 
We have PVC, TPE, Nylon, Fishnet, and Metal Spring for our cable jacket. Aluminum alloy, zinc alloy, and plastic molding for the shell. Furthermore, we could satisfy any other request about material from you. For the shells, we have three materials to make our shells. One is an aluminum alloy, one is zinc alloy, and another one is plastic molding. If you have any other requests about the shell, we will develop new material to satisfy your needs.
Chips: 
USB4 cable could pass high 100watt electricity with 40Gb/s data transfer speed. we have many long-term cooperation suppliers that we can help us choose different chips according to their needs.
Video signal: 
We could transfer up to 7680×4320 resolution 8k 60hz video signal through our cable.
Color: 
Our company supports OEM/ODM service, and we support all RGB colors for cable shell or jacket.
Length: 
Fully customizable length for your request.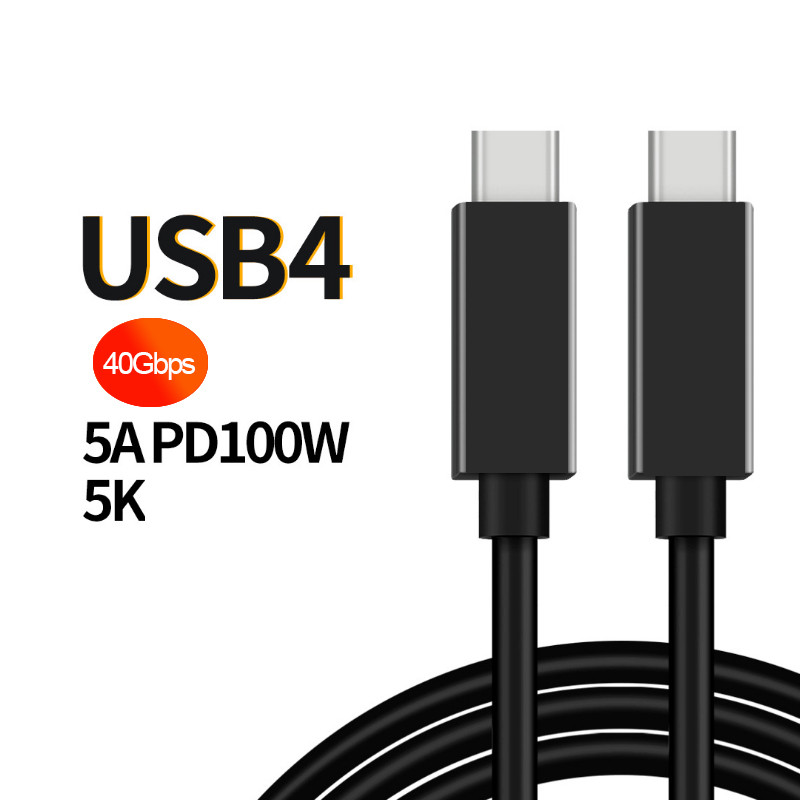 USB generation: 
Most of our cable is using USB agreement, we support USB 2.0 with 480 Mb/s data transfer speed, USB 3.0 with 5 Gb/s transfer speed, USB 3.1 gen 1 with 5 Gb/s transfer speed, USB 3.1 gen2 with 10 Gb/s transfer speed, USB 3.2 gen1 with 5 Gb/s transfer speed, USB 3.2 gen 2 with 10 Gb/s transfer speed,USB4 gen2*2 20Gb/s, USB4 gen 3*2 40Gb/s, Backward compatible.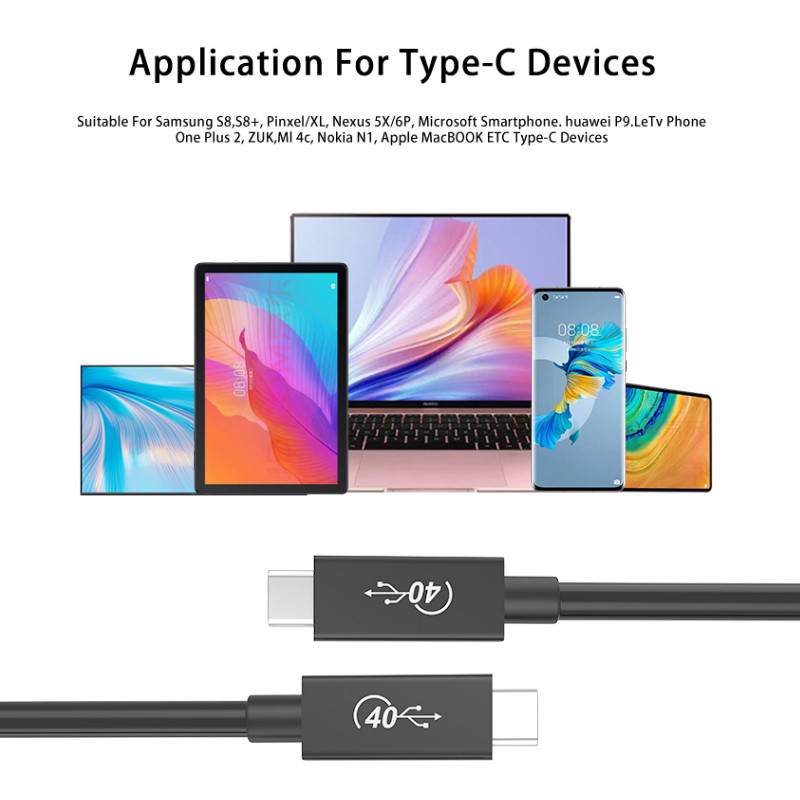 Welding: 
Welding technology is one of our significant advantages. We could use tinplate on welding to make sure the connector and wire are welding properly. Could afford at least 10 thousand times mating cycles. Also, make sure there do not have any short between each wire. We can use different version's tinplate according to the different design.
Fast charge: 
Nowadays, fast charge technology became more and more common on everyone's device. Richupon's data cable support QC, PD, PE, SCP, VOOC, and Super VOOC. Our high-quality cable has a large core wire diameter; it allows cable through up to 240W, max 48V 5A; 100W, max 20V, 5A electricity.
Tooling: 
We have a very high standard to select our tooling supplier. We will make sure our products not only have a high production efficiency but also satisfy our customer's tolerance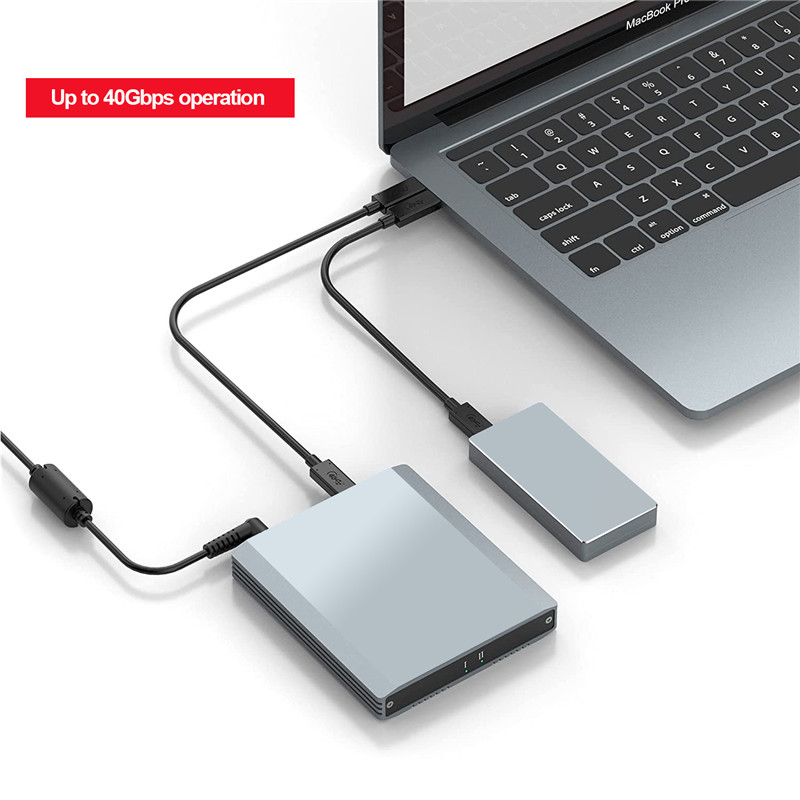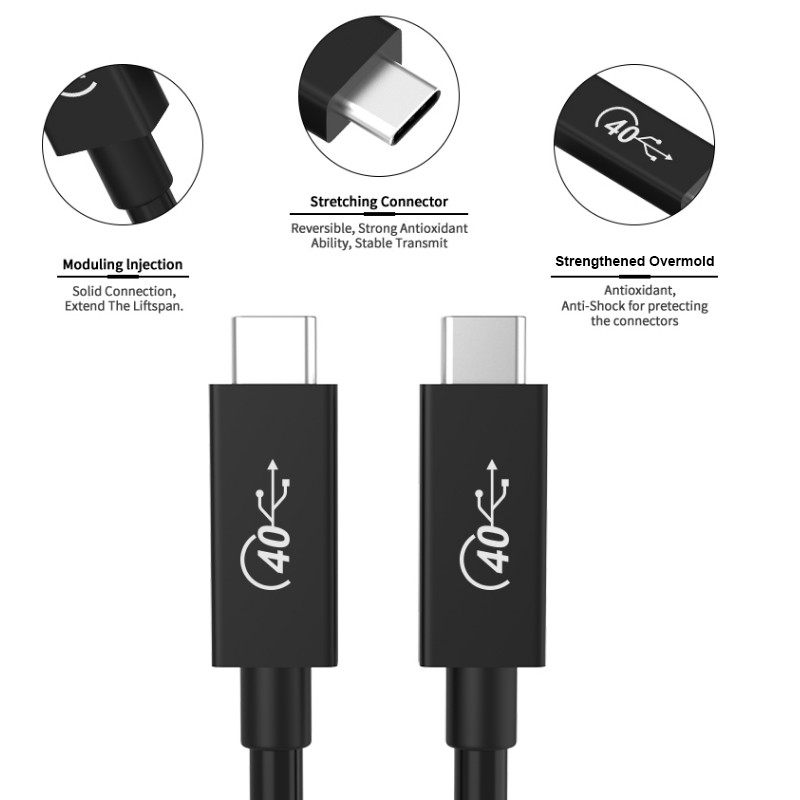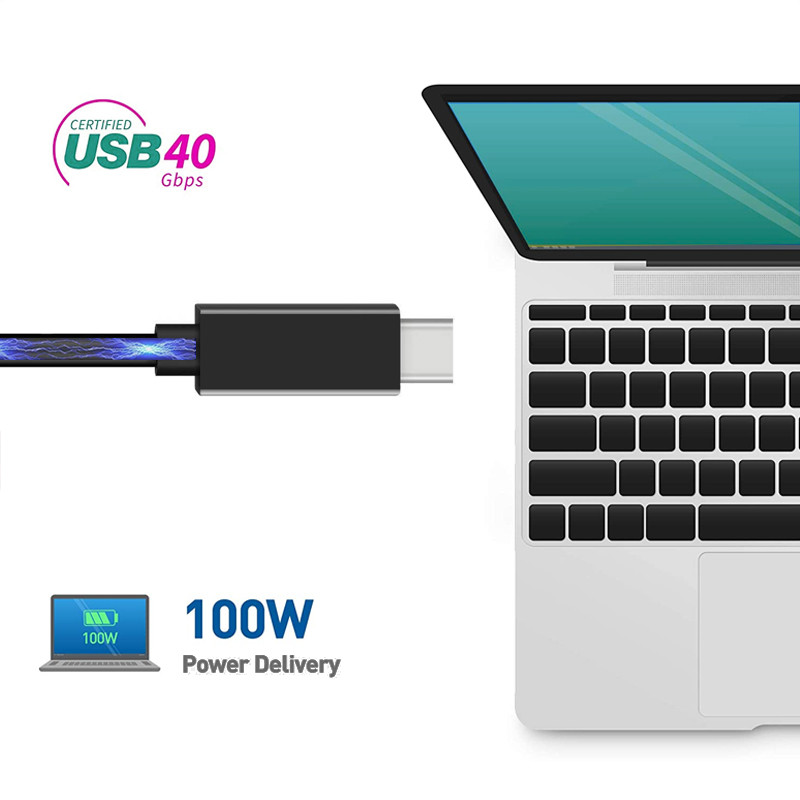 ---
---
Write your message here and send it to us